New Yorkers join communities nationwide marching for education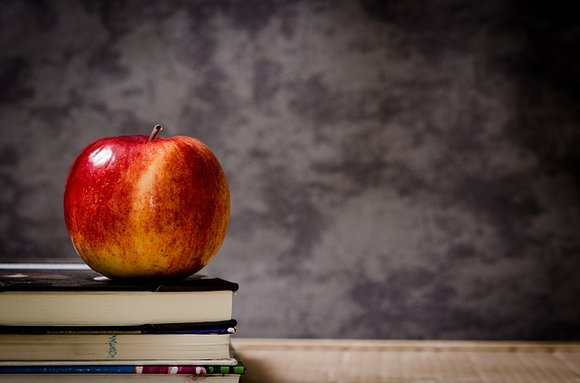 Activists declared Wednesday, Sept. 20, 2017, the National Day of Action to Oppose the Trump/DeVos Anti-Education Agenda. Parents, educators and community members gathered Wednesday outside the Trump building on Wall Street for a rally and speak-out in support of public education, before marching to the U.S. Department of Education office.
Speakers, including representatives from the Alliance for Quality Education, Make the Road New York and New York Communities for Change, demanded more funding for public education and denounced the Trump/DeVos agenda of devastating budgets cuts and failed school privatization schemes, including voucher programs and publicly funded, privately run charter schools.
The event in New York City was part of a nationwide day of action targeting regional U.S. Department of Education offices and members of Congress as debate gets underway on President Trump's proposed tax and education budget cuts. Proposals from the Senate, House and Trump all include extensive cuts to the Department of Education.
In addition to New York City, actions took place Wednesday in Chicago; Dallas; New York; Pittsburgh; Phoenix; Cincinnati; Camden, N.J.; Newark, N.J.; Albuquerque, N.M.; Binghamton, N.Y.; Lynchburg, N.Y.; and Norfolk, Va. On Tuesday evening, activists projected messages such as "education justice is racial justice" and "stop the assault on public schools" on the Department of Education headquarters in Washington, D.C.
"As a former teacher, I know the importance of a strong public education system," said Congresswoman Carolyn B. Maloney (NY-12). "Every child deserves an equal opportunity to succeed, and the only way to ensure this happens is through our public schools. We can't afford Secretary DeVos' plan to divert federal tax dollars to private schools. Public schools are already underfunded, and the loss of federal support would be catastrophic for our children. Congress needs to invest more in public education, not less, so that every child can get the education they need to grow, develop and compete in the modern workplace."
"Our children have only one opportunity to receive a great education, and we should be doing everything possible to strengthen our public schools, not destabilize them," said Congressman Joe Crowley (D-NY). "The dangerous agenda set by Secretary Betsy DeVos and the Trump administration jeopardizes our future by defunding the very institutions that are the pillars of our democracy. On this National Day of Action, I'm proud to join communities across the country in sending a powerful message that public education is a right that must be protected."
"Betsy DeVos and Donald Trump are clueless about the needs of children and families, and they are dangerous for public schools," said Zakiyah Ansari, advocacy director for the Alliance for Quality Education. "They want to devastate our public schools and cut $9 billion from education, when polls show what families and communities want is an increase in funding for our schools and an investment in more community schools. There are over a million children in New York City's public schools who need Congress to stand up and reject these destructive cuts and protect our public schools. As a parent I choose public schools and I want Betsy DeVos to know public schools are not for sale."
"Our representatives in Congress need to decide if they stand with public school children, or with Trump and DeVos and their assault on public education," said Jonathan Westin, executive director, New York Communities for Change. "We march in New York City today to demand they reject the Trump/DeVos cuts to the Department of Education, the voucher programs, the expansion of privately run charter schools and the tax cuts for the wealthy. We call on our members of Congress to show that they have our communities' backs, and vote to fully fund our schools."
"I have two children that are in public schools, and I want the president and the administration to invest in our schools, not cut funding to education," said Maria Teresa Quiroz, member of Make the Road New York. "Our leaders in Congress should reflect that a country without education is a country on the way to failure. Education is our children's future."
Source:-amsterdamnews.