Online Education Industry Set To Grow Eight Times Says Report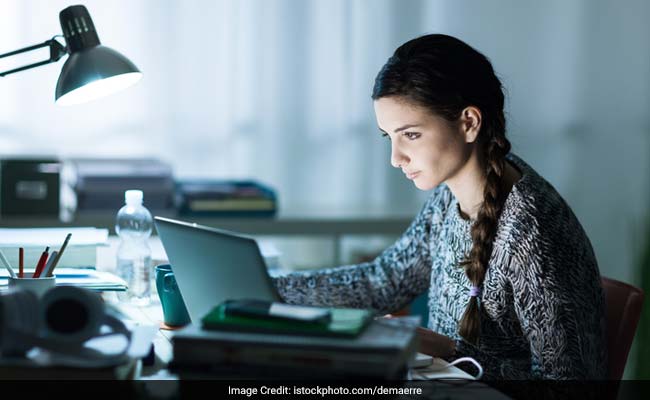 Online education is set to be grow eight times by 2021, a report said
New Delhi: The online education industry in India is poised to grow eight times to become a $1.96 billion industry by 2021 as an increasing number of students consume content through e-routes.
According to a report by Google and KPMG, the paid user base is also forecast to grow 6X from 1.6 million users in 2016 to 9.6 million users in 2021.The report titled 'Online Education in India: 2021' is
based on market research and insights from Google search.
It found that over the last two years, there has been a 2X growth in online searches for education and a 3X increase in searches made from a mobile device. About 44 per cent of education-related searches came from beyond the top six metros.
Also, there has been a 4X growth in education content consumption on YouTube in the last one year, the report said. In the online education space, reskilling and online certification segment is currently the largest.
In 2016, it was valued at $93 million, and is expected to grow at a compounded annual growth rate (CAGR) of 38 per cent to reach 463 million by 2021. The report further stated that the primary and secondary education category has the largest addressable audience with a student base of around 260 million when compared to the other categories.
"Owing to this, the primary and secondary supplementary education segment was the second largest category in 2016, and will grow at a CAGR of 60 per cent to reach $773 million, making it the largest category in 2021," it added. The test preparation segment — which is currently small — is likely to grow at a CAGR of 64 per cent to become a $515 million category in 2021.
"The online education segment is set to become a multi-billion dollar opportunity in India. There are many factors driving this growth including the perceived convenience, increased reach and personalisation offered by online channels," Google India Industry Director Nitin Bawankule said.
It will be critical for players to deliver differentiated offerings for consumers to see continued value in online education channels, KPMG India Partner Sreedhar Prasad said.
(Except for the headline, this story has not been edited by NDTV staff and is published from a syndicated feed.)
For latest news on Business, like us on Facebook and follow us on Twitter.
Story first published on: May 30, 2017 20:09 (IST)
["Source-ndtv"]