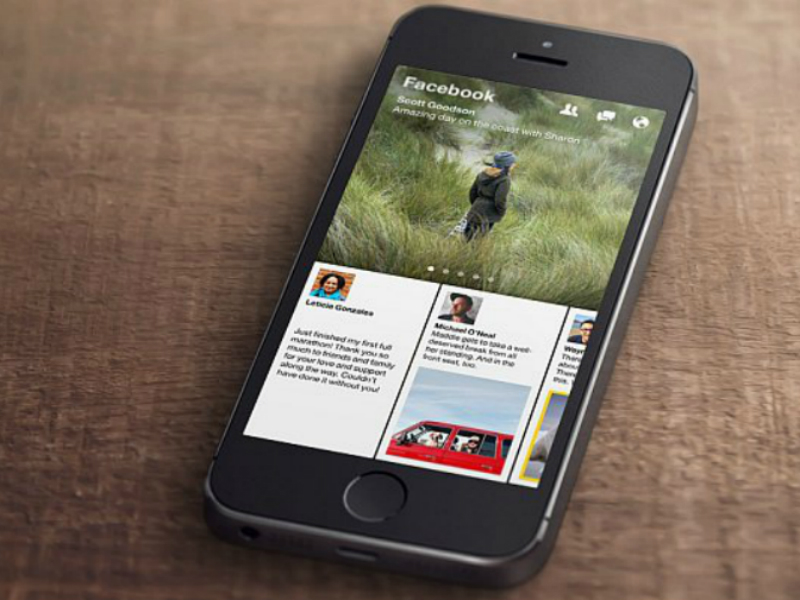 Highlights
The news reading app was released in January 2014
Facebook will shut it down on July 29
The newspaper-like design of the app was lauded by many
Two years ago, Facebook unveiled a Flipboard-style news reading app called Paper for its iOS users. Even though the app was well received by critics, it failed to garner a sufficient audience that could motivate Facebook to make it thrive. The social giant has now announced that it will not support the Paper app from July 29.
Users who have Paper installed on their iPhone reportedly got a notification announcing the death of the app. The Paper app was just like any other News apps, collating news and disseminating it across categories like politics, technology, and food. The design of the app was one of the key highlights, giving it a newspaper-like feel. It opened and closed an article like a newspaper would, and the overall design of the UI was lauded by many.
The app courted copyright controversy soon after launch in February 2014. Another app by the same name made by New York-based FiftyThree raised objections, and accused Facebook of stealing the name. The Paper app by FiftyThree is a drawing and colouring app for iPhone and iPad users, and has been downloaded more than a million times from the App Store. At that time, Facebook did not pay any heed to the threat, and continued with the launch of the app.
Two years later, it's clear the app did not fly as Facebook intended it to. According to research firm app Annie, Paper has not managed to enter the 1,500 most downloaded apps since December 2015. The app last received an update in March 2015, and was of course never even released on Android.
As of Friday, the app has removed from the App Store, and can no longer be downloaded by new users. For all existing users, the Paper app will stop functioning from July 29.
[Source  NDTV]