She had kept it to herself. "Buried it" and moved on. But when an audio tapeemerged 7 October of presidential candidate Donald Trump boasting in 2005 about habitually getting away with being a sexual predator, Shannon Coulter couldn't ignore her reaction.
"It was a feeling of recoiling. It was emotional, visceral. Then I had a pounding headache for a few days. I was filled with nausea," said the technology and media marketing specialist based in the Bay Area.
Like many women who have watched sexual harassment allegations against Trump unfold, Coulter was reminded of her own experience. "I was in an office belonging to a firm I was working for in Silicon Valley and my boss's boss came breezing through. Suddenly he came up behind me and pressed himself right up against me and said 'Why is it you always look so good?' He had a colleague with him and it was so humiliating," Coulter recalled.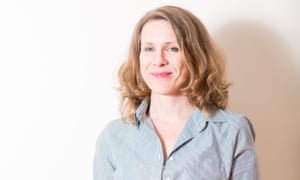 "And when I heard Donald Trump talking on that tape, I recognized in his words the same feeling that I had that day – of being nothing more than an object. No matter how smart you are or how hard you work, they can do that to us," she said.
Now Coulter is taking action. But instead of targeting Donald, she's going after his daughter, calling for the boycott on the clothing, jewelry, shoes, handbags and perfume that are branded as part of the widely sold Ivanka Trump Collection. She is also calling on the retailers that carry them – including Macy's, Nordstrom, Amazon, Lord & Taylor, Marshalls and Zappos – to stop selling them.
For Coulter, it's unacceptable that Ivanka Trump continues to support her father, despite mounting evidence that he denigrates women. "If Ivanka Trump had distanced herself from the campaign I would not be boycotting her. But something changed for me when that tape was released," she said.
Ivanka Trump has since called her father's comments on the tape "inappropriate and offensive". But she has made excuses for his misogynist comments in the past and has enjoyed a high profile in his campaign, speaking at the Republican national convention. A recent article reported that sales revenue from her clothing line exceeded $100m last year and is growing strongly.
On 11 October, Coulter created the hashtag #GrabYourWallet on Twitter – a call for shoppers to vote with their wallet, as well as a pointed echo of Donald Trump's bragging on tape about being able to approach women uninvited and "grab them by the pussy", which he subsequently apologized for but also sought to dismiss as "locker room talk".
More than a million people have viewed her posts in the last 10 days and she is receiving 200 direct replies on Twitter per day and hundreds of retweets, according to a review of the relevant social media activity.
Coulter estimated that more than 50,000 respondents have expressed support for her campaign and at least 2,000 have said they will participate.
Susan Rhodes, who lives in Palm Beach, the Florida location of Donald Trump's Mar-a-Lago estate, said she joined the boycott after seeing #GrabYourWallet on Twitter, despite having previously bought a "very tasteful" pair of $400 Ivanka Trump boots from Amazon for her daughter last year.
"I remember working as a female banker in Florida 30 years ago and being surrounded by men saying 'I can't talk to you today because your boobs are staring me in the face so I can't focus'."
She said Donald Trump's vulgarities hit a raw nerve, and now Ivanka needed to take a stand.
Coulter researched which stores stocked any items in Ivanka Trump's line of clothing, shoes, perfume or accessories. The list also includes TJ Maxx, DSW, Dillards, Carson's, Neiman Marcus, Saks Off Fifth, Stein Mart and Belk.
The retailers on the list and Ivanka Trump were asked to comment on the boycott campaign but most did not respond to the request on Thursday. Zappos.com, Amazon, Bloomingdale's and Neiman Marcus stated that they would decline to comment. Nordstrom sent this statement: "We have heard from some customers about this. We don't currently have any plans to stop offering this collection."
Ivanka Trump's chief brand manager Abigail Klem did not directly address the news of a boycott campaign, but sent the following statement to the Guardian: "We are proud that our business is growing rapidly and that our brand resonates strongly with women who are inspired by our messaging and excited about the polished and chic solution-oriented products that we offer."
She added that the brand had experienced "significant year over year revenue growth", though without any details.
Lindsey Ledford, 29, from College Park, Maryland, who is studying full time for a degree in cybersecurity, has joined the campaign. She said she normally shopped at the bargain stores Marshalls or TJ Maxx two or three times a week, but now she would avoid them unless they stopped selling Ivanka Trump products.
"She hasn't spoken out. The Donald Trump brand and the Ivanka Trump brand – ultimately it's all the same thing and in good conscience, I cannot buy that," she said.
"I don't blame her for being supportive to her family. But the way she has positioned herself with her website, the one-stop shop for women who work and female empowerment, then acting as a surrogate for the most hateful, racist, sexist campaign – you can't pick and choose like that," she said, referring to Ivanka's Women Who Work lifestyle brand.
Meanwhile, Coulter said she has encouraged consumers supporting her campaign to call the customer service numbers of the retailers and protest their selling Ivanka Trump products.
She said that when she had called, the phones had always been answered by women who listened sympathetically and often said they would take the point up with management.
Macy's stopped selling Donald Trump's clothing line in 2015 after he made offensive comments about Mexico "sending" rapists to the US. But so far, Ivanka Trump's brand is still on sale at the outlets on Coulter's hit list.
"If she were not campaigning for Donald Trump, I would be very happy for her business and proud of her success. But I think she is being used to whitewash the candidate and make him more palatable," Coulter said.
"The boycott is actually a mark of respect for her," she added.
[Source:-The Guardian]